Brands you love.
Designs you can live in.
Environments for life.
Proudly from the prairie– InterOffice was born in 2001 and raised in North Dakota. Our culture is the core of our company and it's deeply rooted in midwest traditions and values, a heritage that continues to inspire our designs.
Our team is dedicated to creating environments that blend design, comfort, and function. From swatches to fabric, we work to provide interior design and furniture that fits you.
As an authorized Herman Miller dealer with over 100 years of industry experience and a wealth of product knowledge, we are committed to providing you with an experience that's Authentic, Connected, and Informed.
In January 2022, Aubree Leiser purchased InterOffice.  We are proudly a woman-owned business.

We are more than a team of furniture experts, we are a team of interior designers. From furniture to flooring and from wall coverings to artwork, we want to help you with it all. 
With InterOffice, no details get lost. Our sales team is our design team. You work with the same individual from beginning to end, ensuring your dream gets the attention it deserves.
Owner/President
Aubree is a one-of-a-kind Leader. Her relationships inspire her work and drive her to be at her best. With a positive attitude and a belief that there is always something to learn, Aubree brings new energy to every project. Outside the office, you can find her snapping photos, tracking the latest in sports, and relaxing with her family.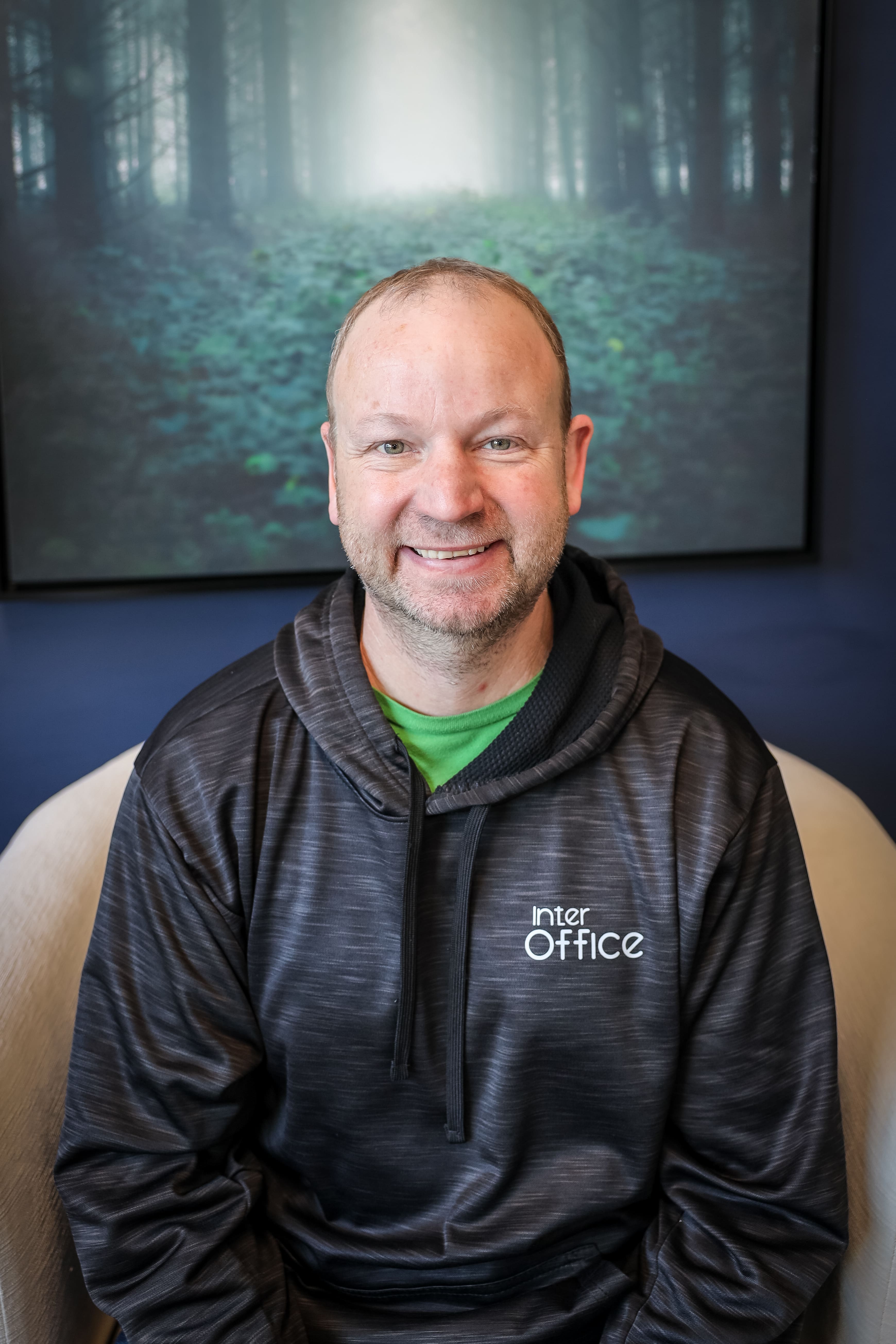 Co-Owner & Project Manager
Joe Leiser is very familiar with the work we do; he happens to be married to Aubree Leiser, who has been with InterOffice since 2006 and purchased the business in 2022. Joe is a co-owner of InterOffice, as well as serving as a project manager. In his previous career in healthcare, Joe was passionate about ensuring that everything was done correctly to provide individuals with the highest quality of service. Now, he's excited to bring that dedication to customer service to the furniture industry. Outside of work, Joe loves to hike and watch his two boys play sports. He's also a loyal fan of Minnesota athletics, especially the Vikings.
Workspace Expert
Melissa is one of our Workspace Experts. For Melissa, her team is everything– they are family. She finds inspiration in her coworkers' success and top-brands like Herman Miller. If Melissa isn't innovating at our office, you'll find her giving her plants some love or scouting for a perfect pair of shoes.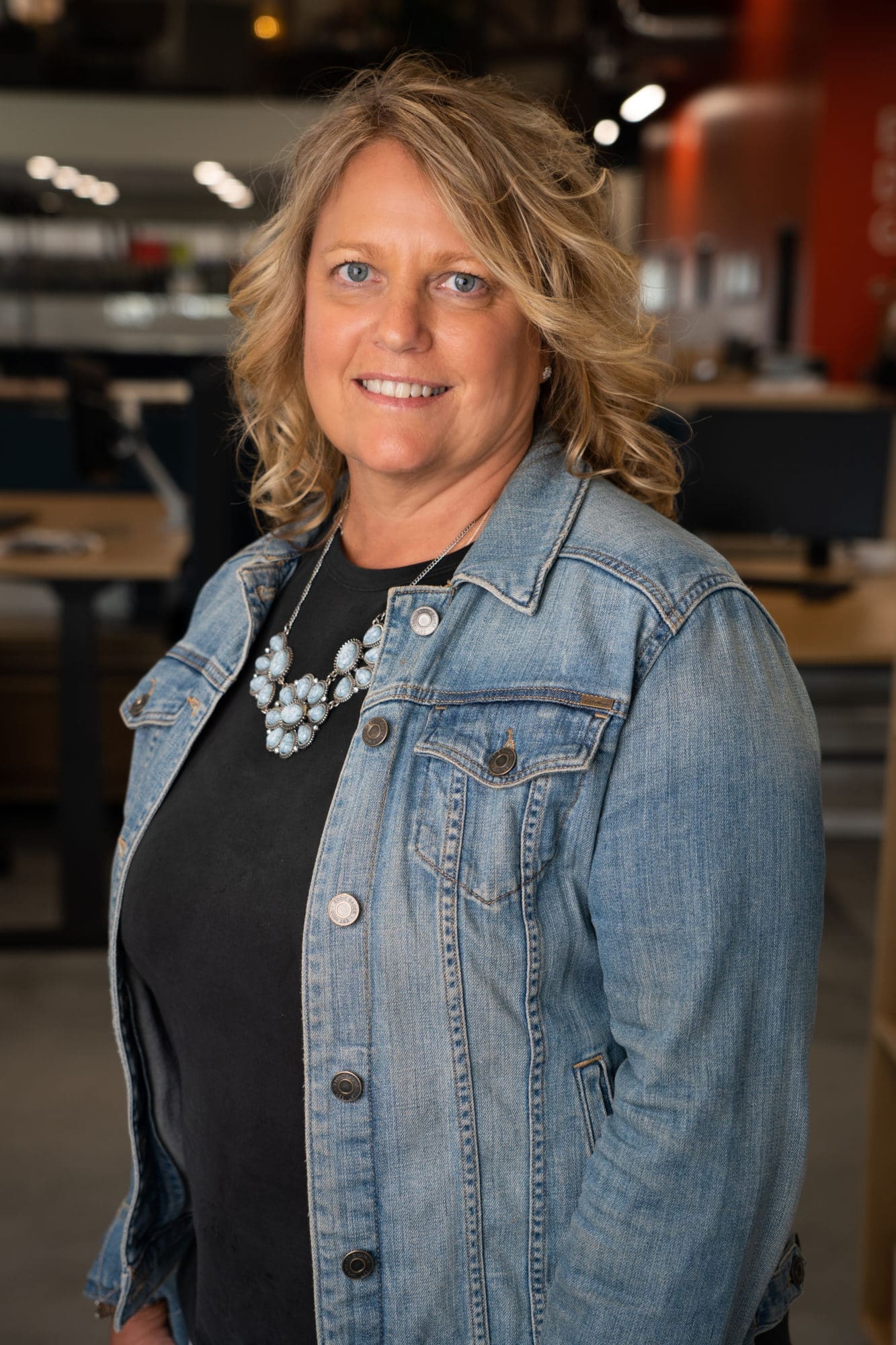 Accountant
Terri is our Accounting Professional. Terri gets her kicks when the numbers fit. She's the one making sure the numbers work, so we can. If she isn't at the office breaking down the budget, you can catch her diving into a good book on the nearest beach.
Workspace Expert
Jolynn is one of our Workspace Experts. Jolynn finds excitement in new challenges and is inspired by nature and architecture in design. If she isn't working on workspace plans, you can find her exploring the great outdoors, singing like it's nobody's business, or whipping up a batch of baked goods to enjoy with her family.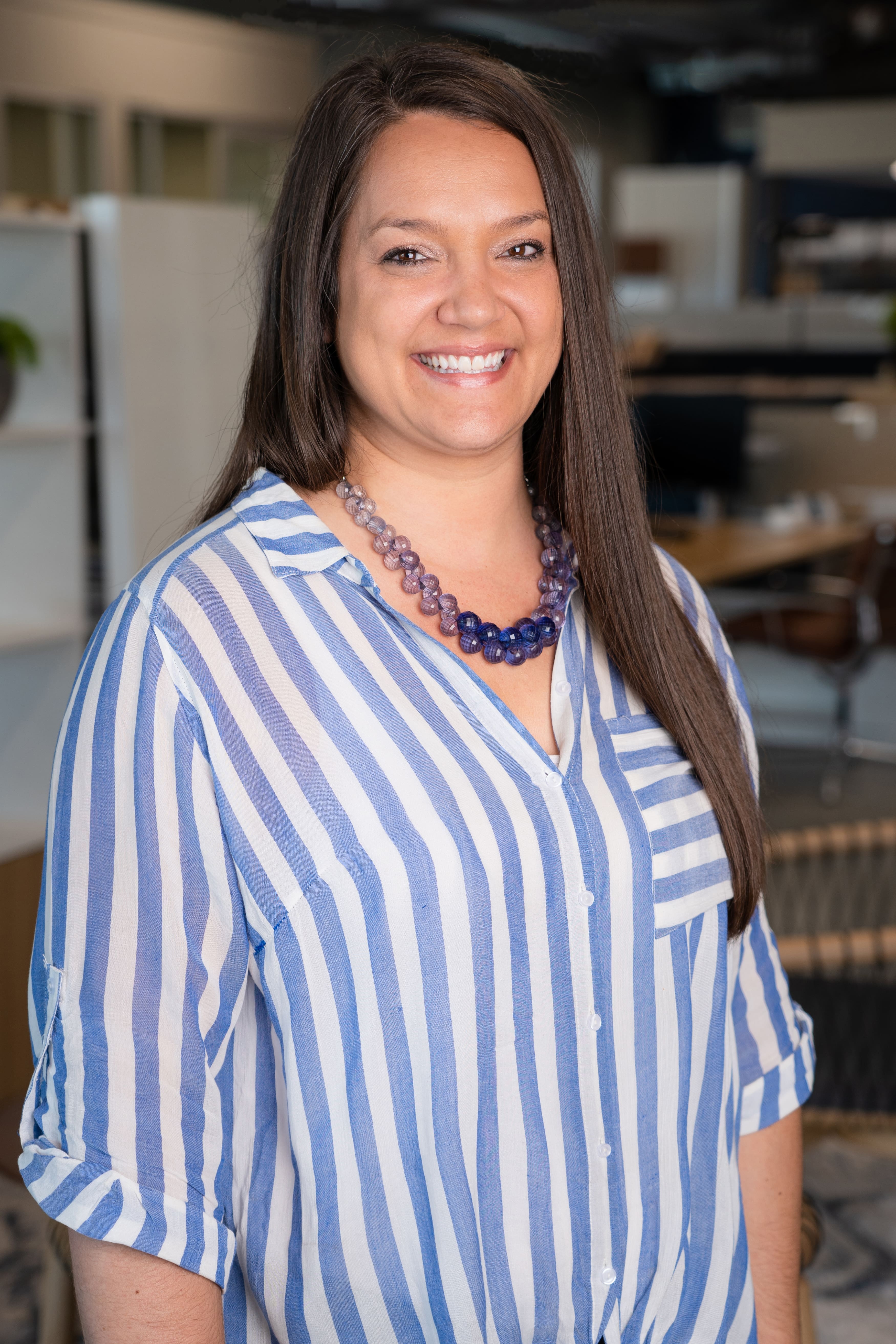 Workspace Expert
Sarah is one of our Workspace Experts. Sarah is inspired by the people she works with and is satisfied in seeing a vision become a reality. If she isn't in the office strategizing creative concepts, you'll find her traveling, lounging at the lake, and loving life with her family.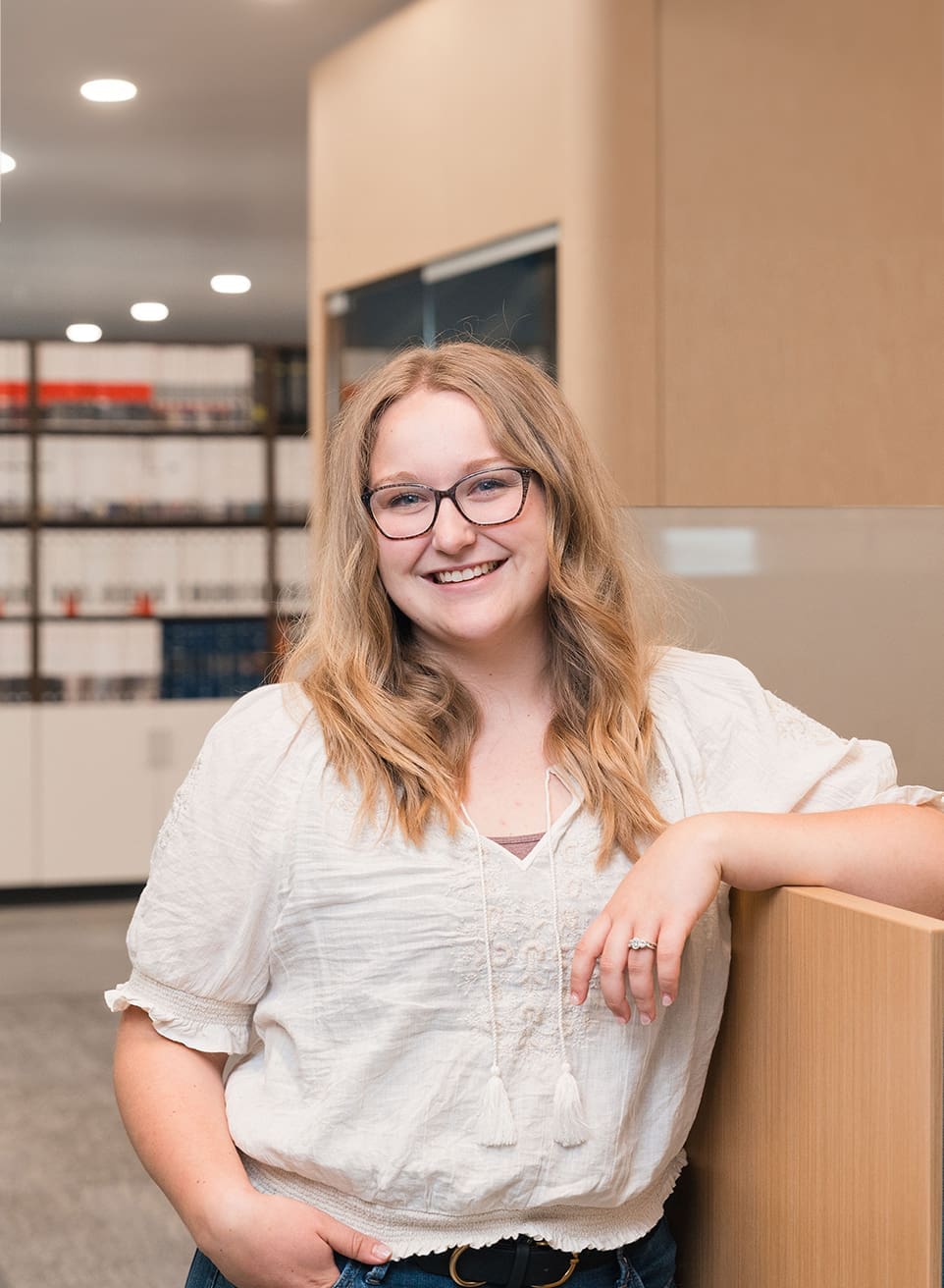 Workspace Expert
Kayla is one of our Workspace Experts in Fargo. Kayla enjoys problem-solving the perfect solution for clients and learning about new pieces, materials, and finishes to help them make their dream a reality. In her free time, Kayla loves participating in a variety of outdoor activities and spending time with her pets.
Residential Expert
Sheila is one of our Residential Experts. Sheila finds inspiration in collaborating with coworkers, clients, and from others in the industry. If she isn't stewing over ideas for a new design, you can find her gardening, reading, and cheering on her beloved NDSU Bison.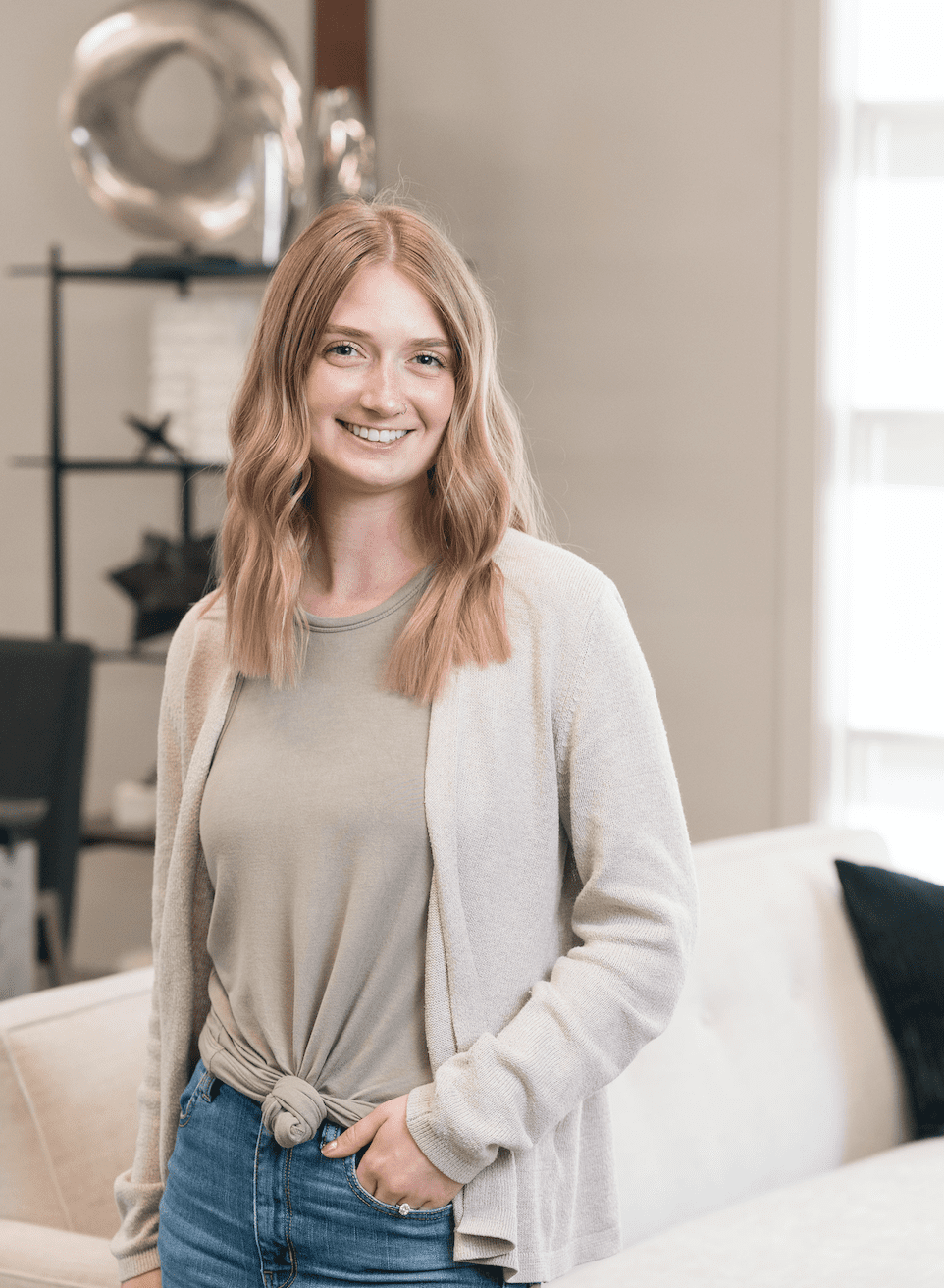 Workplace Expert
Sophie is one of our Workplace Experts. She is a recent graduate of NDSU and what she loves most about her job is creating functional environments that fit all the users' needs and supports their vision through the colors, materials, and furniture selected. While she isn't working, she enjoys traveling spending time outdoors, and being with family and friends.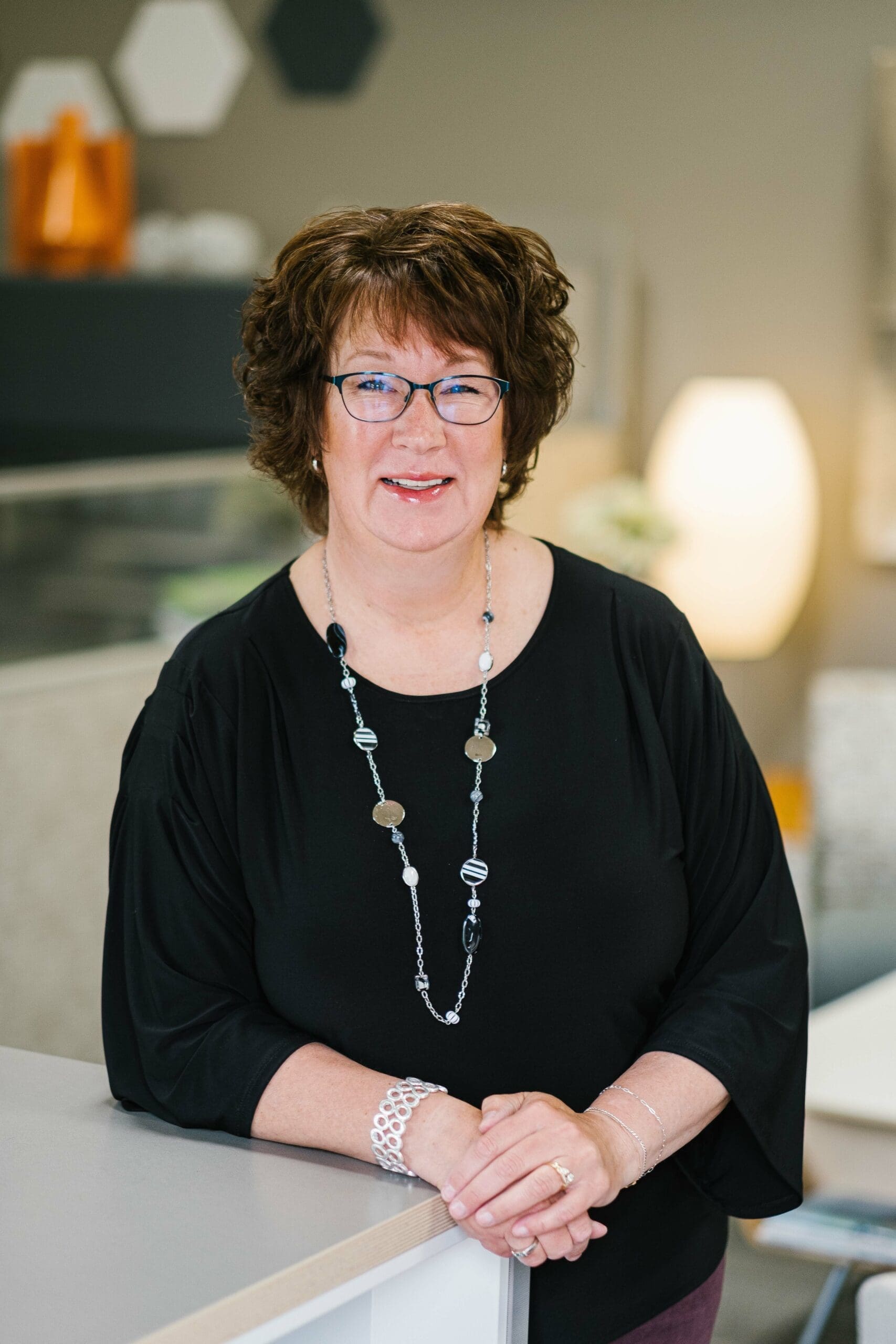 Project Manager
Barb is our Bismarck Project Manager. Barb brings order and clarity to projects that happen on our team, making sure projects get done on time and that every client has a great experience. If she isn't running the show, you'll find her playing volleyball or catching one of her twins' school sporting events.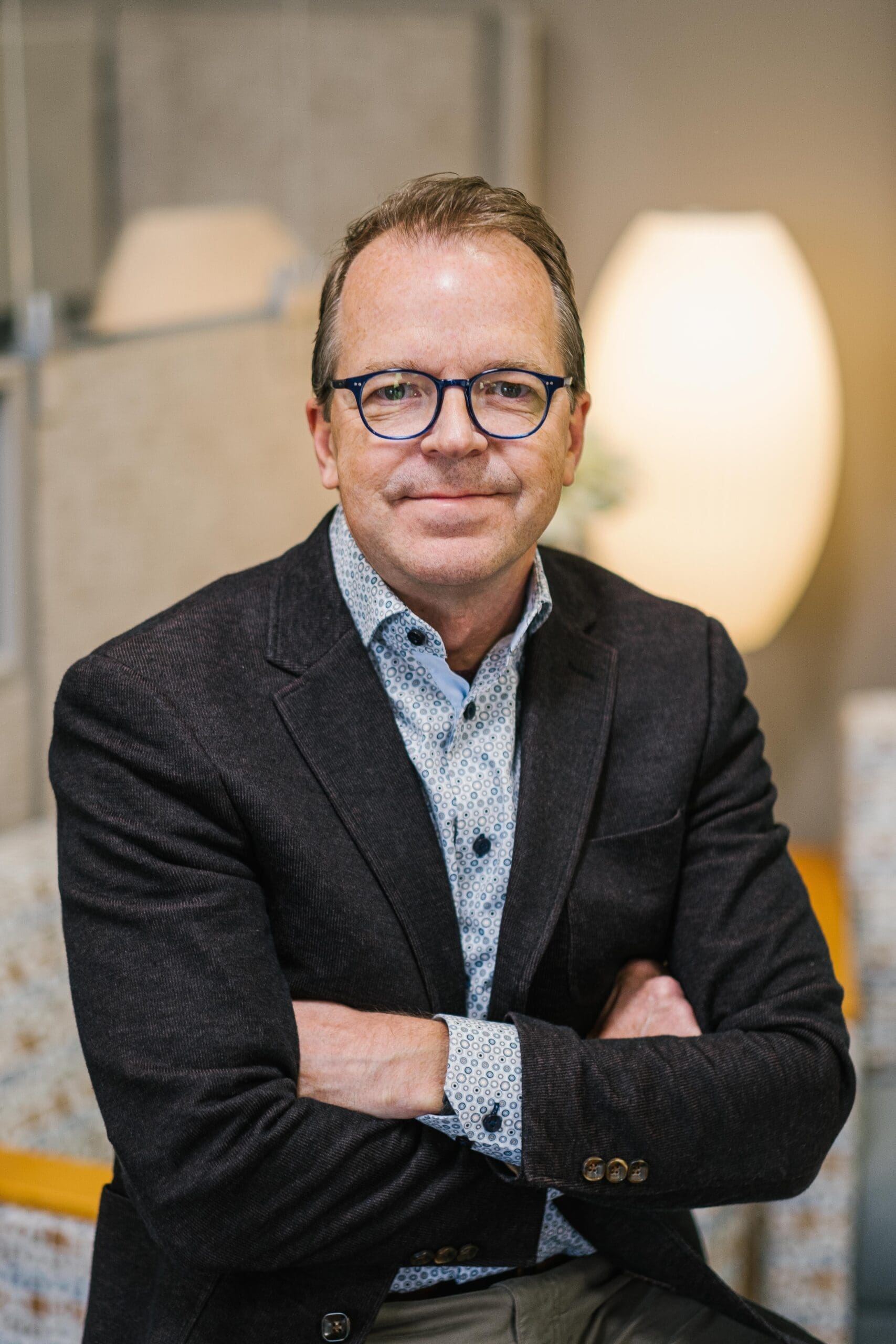 Workspace Expert
Kyle is one of our Workspace Experts in Bismarck. Kyle is inspired by the new challenges that come with every new day and the people he gets to work with. If he isn't in the office creating solutions on how to blend functionality with design, you can find him golfing, gardening, and spending time with his family of four.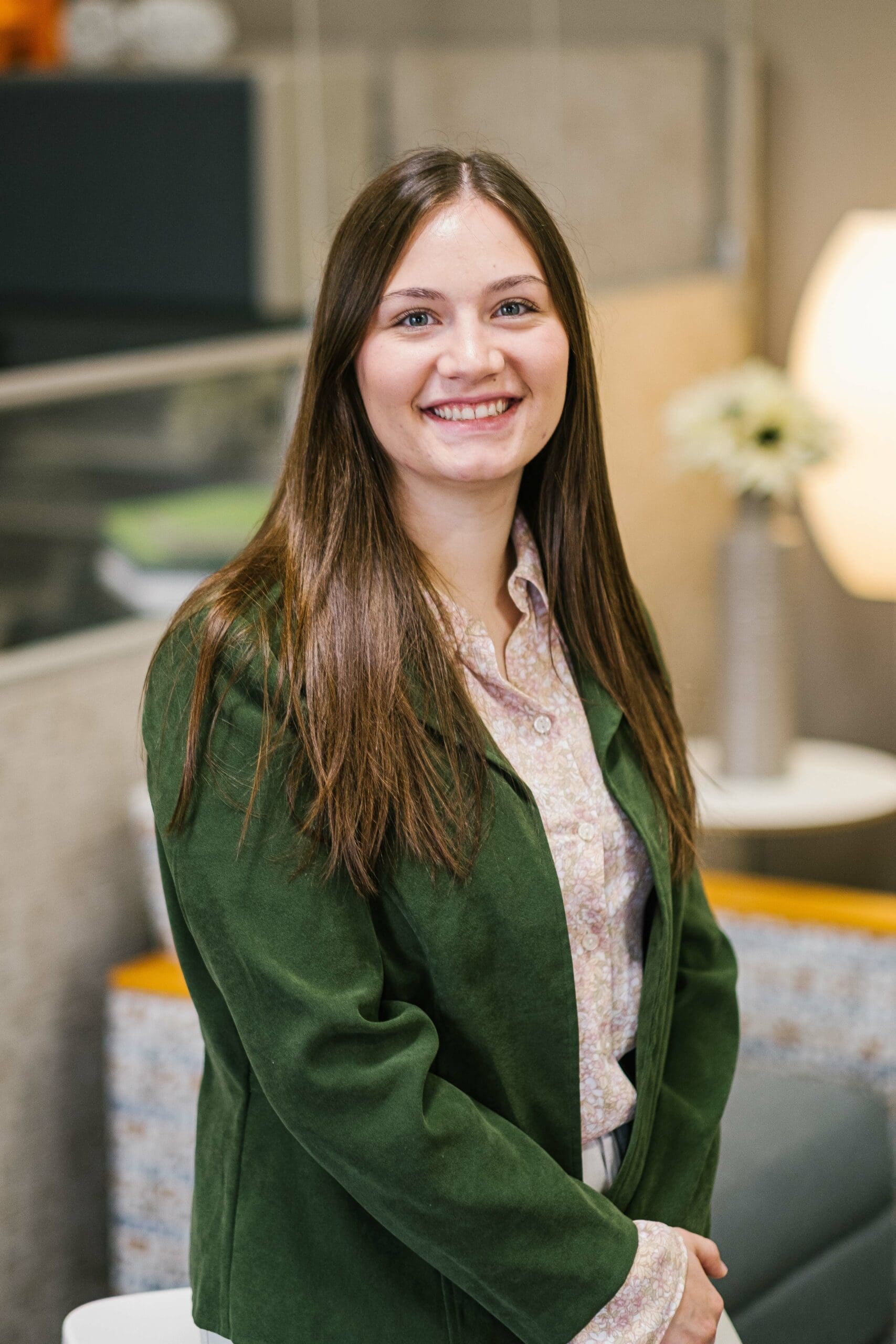 Workspace Expert
Hannah is one of our Workspace Experts in Bismarck. Hannah grew up in Linton, ND, attended NDSU, received a bachelor's in Interior Design, and Minored in Apparel and Retail Merchandising. She enjoys the entire design process but looks forward to the final details and watching it all come together. In her free time, Hannah keeps busy with photography and painting with watercolors.